August 20th, 2011
Deadly Revenge by Lorelei Confer
Publisher: Siren-Bookstrand Publishing
Genre: Mainstream Contemporary, Romance Suspense
Length: 201 pages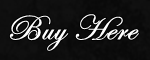 Summary
:
[BookStrand Contemporary Romantic Suspense]
Tory Richards returns to North Carolina to help her mother set up a B&B, never expecting to stumble across several murder victims, fall in love, or get abducted by human traffickers.
Fortunately, when she's run off the road on her way into town, Dave Miller, who is working undercover on the task force for human trafficking, comes to her aid. She blows off the near fatal accident as just that—an accident—but she rethinks her position once events escalate.
Someone is trying to kill Tory. Failing that, she's being set up as a suspect in four murders. As Dave falls more deeply for Tory, how will he tell her who he is and what he does? Will she ever trust him?
Trust becomes a moot point when Tory is abducted and everything points to the group of human traffickers Dave's had under surveillance. He calls in the task force, but will they reach Tory before she's used as a sex slave?
A Book-Strand Mainstream Romance
Deb's Review
:
This is my first taste of
Lorelei Confer's
work and all I can say is that I want more.
Deadly Revenge
was a well-written, on the edge of your seat suspense with a strong dose of white hot passion.
Tory the heroine of this book sure knows how to attract trouble. I truly felt sorry for her. It seemed as though every turn she made beckoned trouble. Even after years away from the home where she grew up, the mome she returns, she finds herself drawing the worse possible attention.
Sexy Detective Dave also returns to his home town to stop a human trafficking ring, but what he stumbles across shocks him to his core.
Ms. Confer
did you plan on writing so many facets of Dave? I found myself trying to pinpoint whether I liked it or not.
The only bit in the story that threw me for a loop was the initial hook-up between Tory and Dave because of their constant mantra of "We can't" over and over. I was like "For real People". *g* However, when they finally get to the hot passion that's been simmering to a heated boil, trust me, it's well worth the wait.
The secondary character's helped build the story without taking the shine off the true purpose of the book.
Ms. Confer
added some twists in the plot that had me shocked and intrigued. It is easy to root, for Tory and Dave in the end, that is if they make it out alive.
If you enjoy a good dose of Romantic Suspense, give
Deadly Revenge
by
Lorelei Confer
a try. Trust me when I tell you that you will want more. I know I do.
Rated 4 Delightful Divas by Deb!